Let's say you live in the United States and travel to Australia. While you're abroad you purchase an item that's eligible for reimbursement under one of your Forma benefits. When you file the claim, include the following:
In the amount field, enter the amount in your home currency. (Using the example above, AUD should be converted to USD)
In the description field, add a note "Converted from X currency to Y currency"
Upload the original receipt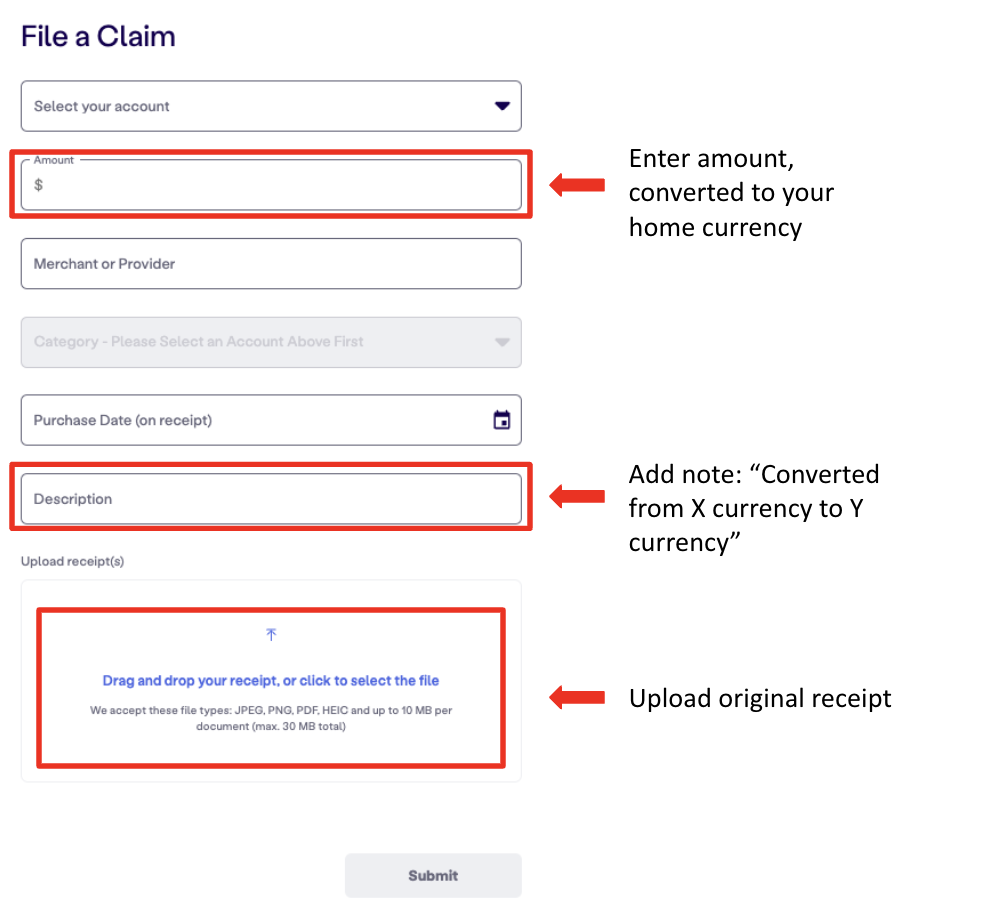 The claim, if approved, will be reimbursed in your home currency.